Hunter Valley Glamour Photography
Glamour photography is one of the most exciting and demanding forms of photography. Its rewarding because the results normally speak for themselves, Demanding because it requires critical lighting techiques to bring out the best in the image. Treat yourself and see how I can give you memorable photos.
Glamour photography at very special budget prices
It starts here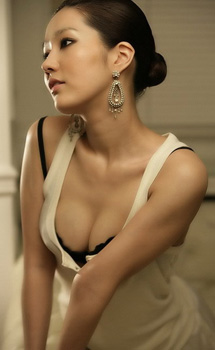 If you're just starting in the glamour or fashion modelling world that you shouldn't treat yourself a portfolio that works for you! Or maybe you just want to capture your body in a very personal way.
I offer you the best photography services there are with professional studio, or even in your place with my portable studio lighting and the latest digital cameras.
I tailor each and every session to what you want as each model is presented in a different way to me. Making it in the fashion industry, for example, requires a totally different approach than making it in the glamour industry. So you make the decisions.
So take the time to visit our Portfolio Section to familiarise yourself with our style and see what type images best suite your personality.
Photography Tips for new models
Follow these simple steps to make glamour photography just that bit easier
Use Moisturiser: if you moisturise your skin daily it looks smooth, supple and glowing, consider using products with a hydrating cream.

Sun tan: If you spend time on the beach, try to avoid tan lines as these are difficult to cover during a shoot.

Spots: If you do get a pimple the day of the shoot, don't try to get rid of it, as you will make it harder to disguise. I have no problems with one or two pimples as these I can easily covered digitally remove them by PhotoShop. If you have serious acne problems, let me know this in advance so I can organise a professional make-up artist for you.
Hair: Do you dye your hair? if so please make sure the roots have been treated. My lighting can exaggerate dark roots if you have blonde hair

Nails: Make sure your finger and toe nails look clean and manicured. I suggest you use a clear nail polish which will go with any colour clothing.

Make-Up: If we have decided to use a make-up artist, arrive with no make-up on. Otherwise, you will loose time. If you will be doing your own make-up, remember that photography lighting is very critical and often makes the skin look different. If you do want to do your own, apply a base to smooth your skin and make it look consistent. Use mascara to bring out your eyes. Bring several colours of lipstick that you can apply depending on the colour of clothing.

Wear antiperspirant. Avoid using any deodorant which may stain clothing.

Posing: Practice your poses before the shoot. This is especially advisable if you are a beginning model. look at some magazines to find the poses you like. Practice your facial expressions in front of a mirror, or ask a friend to help you. exaggerated or unusual poses look most interesting, but try to shy a way from the artificial look. Don't be afraid to experiment and try new things.

What to wear to the shoot: If your shoot is glamour, swimwear or lingerie, wear loose fitting gym clothes which have no elastic bands. If you are posing nude or implied nude, don't wear underwear or tight clothes for at least 24 hours before the appointment. These leave marks on the skin, which can require 30-60 minutes to disappear.

Reconfirm the shoot location, time and date with me two days before the shoot. Call me. give yourself plenty of time if the shoot is scheduled in the early morning. Leave early remember Sydney transport can be unpredictable at times. If the shoot is at your place, give yourself plenty of time to tidy your place up before I arrive. If you are running late for any reason you will be flustered when you arrive and not look your best with a pronounced magenta face. If you can't make it to the shoot for some reason you must call me as your deposit may be forfeited.

Professionalism | Business Ethics | Customer Focus